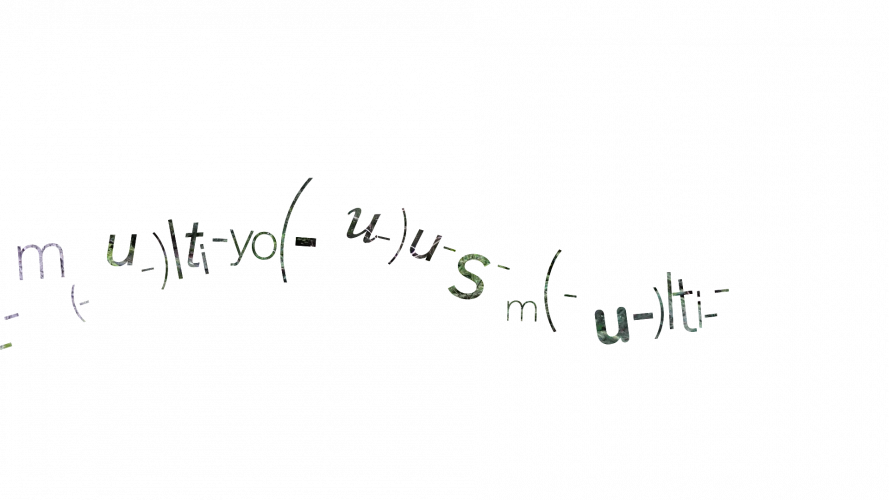 OPEN CALL
Artists&Researchers
16 Days Laboratory
This year's theme of our laboratory – _-m(- u-)lti-yo(- u-)u-s-m(- u-)lti-
will take place within a (post-)pandemic fractional reality, where our current anthropocene world views are being challenged and questioned. Under such circumstances, How do we restore the feeling of togetherness? How do we 'touch' each other in recommended distance? What separate us with 'each other' exactly? Do we only concern such issues within the realm of human species? Or we may, with our humble attempt, to also include the non-human agencies on a planetary level: be it tree, machine, insect, stone, air, molecule, digital bits and everything in between… How do we envision new forms of planetary solidarity?
With our trans-disciplinary platform, we would like to establish dialogues between participants' experience and expertise, and develop into visions of speculative scenarios, that could bring about novel approaches to reconsider, re-imagine, re-store, and re-invent embodiments that encourage us to (re-) discover the 'multiple natures' within and beyond our 'multiple selves'. For a solidarity among various spaces, agencies, systems and societies — that is, to deconstruct, merge, transform, interweave the 'outside' and the 'inside', and to eventually open up potential 'spaces' for the 'multiples' yet to come.
With this year's theme "_-m(- u-)lti-yo(- u-)u-s-m(- u-)lti- ̄ ", we would like to invite you to participate in a process-orientated collective experimentation and creation. During this 'process-making', we aim to initiate 'points of contacts' that take place at this very moment when you are reading these letters. We wish the formation of such contacts may evolve as a living organism that is interwoven by and with the entities like the '(-multi-) you' and every other "yous" will encounter in the near future. The future that includes the '(-multi-) us', the 'us' where we are in it, containing it, and evolves through mutable-spaces that are not limited to the two weeks period of the laboratory in Stadt Wehlen.
(-multi-) us' are evolving as soon as (-multi-) you send the application
Location:
Torhaus Wehlen Gallery, at Stadt Wehlen, Germany, and its surrounding nature of Saxon Switzerland.
To enter the call:
– Please choose 5 questions in from last 3 pages of PDF created by OUTSIDEININSIDEOUTINSIDEOUTOUTSIDEIN collective, and answer it in written words, or in image/audio/video files. The duration and format of your 5 answers is not limited, as long as it is transmittable to us via email.
– Please generate 5 questions to us in written English. By doing so, you agree that your questions will be documented and published on our website, as the initial contact space for the "feedback loops" between other applicants, the collective, and wider viewers, you can choose to publish your questions anonymously. These questions will contribute to the on-going open-(re)source of our exploration and experimentation during and after this year's laboratory.
– Please select 1-3 of your works that respond to our thematic direction that you wish to share with us in any formats– pdf, jpeg, video link, audio link, webpage.
– Personal website that presents your resume of previous experiences, if you don't have one, please send us in one pdf file.
– Please choose between full-time or part-time participation of our Laboratory and One-Day-One-Night Public Event. (More details in PDF)
Deadline of Application: 15th of June 2021 
Announcement of the results: 5th of July 2021
– Please put the required information in one PDF file and send to: outininoutinoutoutin@gmail.com